TETRAMAP FACILITATOR CERTIFICATION MANILA 2018
November 6, 2018@8:00 am

-

November 8, 2018@5:00 pm

$1,593

Something

B.I.G.

is coming your way! Get ready for a…
B

ehavioral Profiling System for..

I

ndividual-, Team- & Organization-wide Programs..

G

uaranteed to Transform Team Performance 

in 90 minutes

!
This 

November 6-8, 2018

, Convergent Experience Team brings you..
The 2nd TetraMap®️ Facilitator Certification Manila 2018
to be conducted by a Master TetraMap®️ Facilitator from Singapore
& supported by our own Certified TetraMap®️ Facilitators!
No matter which audience you engage,
our Certified Facilitators will showcase how this tool can impact
your workshop participants, clients, your team & employees, your teachers or students, and even your families
to elevate their understanding of human behavior and communication to a whole new level!
Join a global tribe of international facilitators…
Discover Yourself!
Accelerate Positive Change!
Help Create Better Teams Naturally!
Engage and Inspire People Everyday!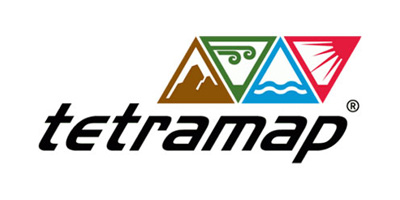 TetraMap as a model, tool, framework, and approach is rapidly growing in value and popularity in Singapore. 'Discovered' by CLD (Centre for Leadership Development, Singapore Armed Forces) in 2008, TetraMap is now successfully integrated into SAF as well as organizations such as Deutsche Bank Global and Nationwide, UK. (see case study).
This 3-day course offers high-value professional and personal development for facilitators, trainers, consultants – anyone involved in OD/LD initiatives that support individuals and teams through change. With certification comes a deeper understanding of TetraMap to enrich all your programs and consulting, from context-setting to achieving learner outcomes.
Our Certification Program will give you
The credential of a Certified TetraMap® Facilitator
The knowledge and skills to effectively facilitate TetraMap® workshops
The ability to integrate TetraMap® into your specific learning solutions
The know-how to integrate TetraMap into Organizational Development programs
Access TetraMap®'s range of learning resources and online support.
A global network of TetraMap® Facilitators to share and exchange ideas
LEARNING INVESTMENT: USD 1,593
Pricing includes ready-to-use manuals and downloadable resource materials, refreshments, lunch on all 3 days, and networking opportunities. This includes resources worth over US$450
Developed using TetraMap®, with permission from TetraMap International 
www.tetramap.com.
TetraMap® is a registered trademark of TetraMap International in NZ and other countries. 
---
ABOUT THE SPEAKER
Raymond Yap is an established Master TetraMap Facilitator , Executive Coach, and Management Consultant.
He is a trainer that "walks the talk" and uses himself as an instrument for participants to learn. His powerful personal leadership shines through his facilitation and training. Participants benefit from his deep and open sharing of personal experiences and anecdotes.
Raymond uses a variety of styles to train, depending on the group profile and participant's background. He uses games, role-play and activities to make learning rich, engaging and meaningful. His enthusiasm for learning and life often rubs off his participants, who walk away feeling inspired and with a renewed sense of energy.
Related Events