BACK TO BACK CERTIFICATION : TetraMap® Facilitator & Coaching to Your Nature Certification
November 4@9:00 am

-

November 7@5:00 pm

$1963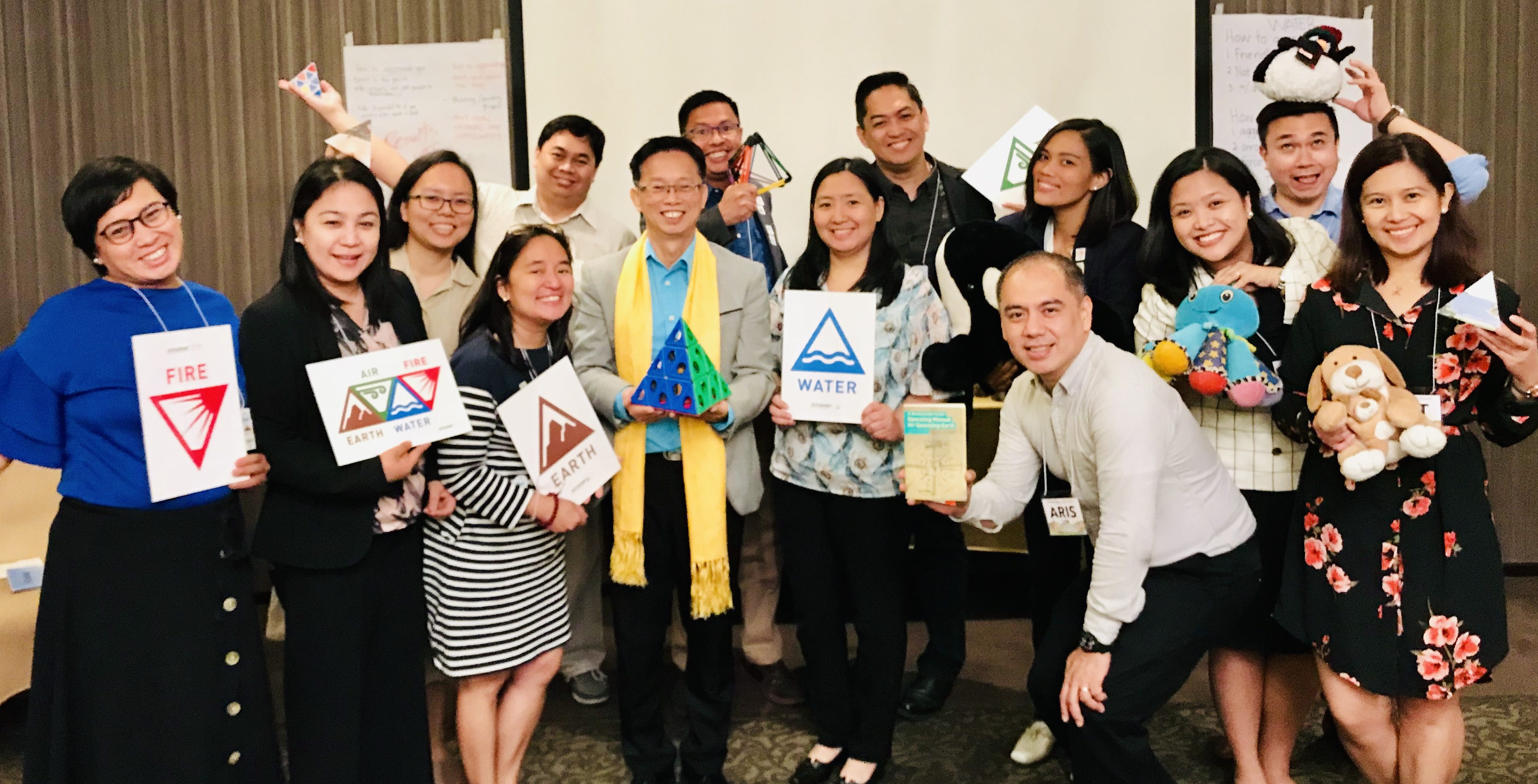 BACK TO BACK CERTIFICATION:
The 3rd TetraMap® Facilitator Certification and
The 1st Coaching to Your Nature Certification Manila 2019
FIRST, BECOME A TETRAMAP® CERTIFIED FACILITATOR!
TetraMap® Facilitator Certification Manila 2019  ( November 4-6, 2019 )
This 3-day course offers high-value professional and personal development for facilitators, trainers, consultants and coaches – anyone involved in OD/LD initiatives that support individuals and teams through change. With certification comes a deeper understanding of TetraMap® to enrich all your programs and consulting, from context-setting to achieving learner outcomes.
This certification will be conducted by a Master TetraMap® ️ Facilitator from Singapore & supported by our own Certified TetraMap®  Facilitators!
Our Certified Facilitators will showcase how this tool can impact your workshop participants, clients, your team & employees, your teachers or students, and even your families to elevate their understanding of human behavior and communication to a whole new level!
Our Certification Program will give you
The credential of a Certified TetraMap® Facilitator
The knowledge and skills to effectively facilitate TetraMap® workshops
The ability to integrate TetraMap® into your specific learning solutions
The know-how to integrate TetraMap® into OD programs
Access TetraMap®'s range of learning resources and online support.
A global network of TetraMap® Facilitators to share and exchange ideas
You will learn:
How to facilitate the 'Why are you like that?' process and exercises.
A working knowledge of TetraMap® through practice and application to your specific requirements.
How TetraMap® establishes a natural foundation for managing others, teamwork, leadership, performance, and sales & service.
Techniques to improve your communication, relationships and facilitation.
How the nature of metaphor and the tetrahedron shape visually and kinesthetically helps you to explain diversity in leadership, teamwork, change and development.
More about yourself and others than you imagined.
SECOND, BECOME A CERTIFIED COACHING TO YOUR NATURE COACH!
TetraMap® Coaching to Your Nature Manila 2019 ( November 7, 2019 )
OPEN TO CERTIFIED TETRAMAP® FACILITATORS
With the wave of Millennials coming through organizational culture is changing-up. The way we manage our organizations and the way we manage people is being challenged to shift to a healthier place. Deep inside we know more is possible. We long for soulful workplaces. We devour authentic cultures and a team | community that has passion and purpose.
It's now requiring us to know which TetraMap® Nature needs to be at the fore at any given part of our conversations – flexing our natures from the inside – to bring about the best and for the collective good. It's asking us all to step up into a place of Leading Edge Leadership.
Enter Coaching to Your Nature and this NZ bred TetraMap® program that has come into its own embracing emotional intelligence blended with the TetraMap® elements. A powerful combination. This program and workbooks have taken on a big revision and a new look. You will find facilitators and workshop participants will both revel in eye-opening growth and awareness this simple, no rocket-science program offers.
What Will I Learn?
This program will provide skills as well as practical and applicable coaching tools and techniques to enable you to:
Learn the techniques and tools that will help you positively influence individual and team performance in a genuine, authentic way
Stay ahead of the curve with agile emotional intelligence
Understand and learn the psychology of long-term change in people
Utilize a proven, step-by-step system with all the materials to help people
Value and nurture high-performance teams in a highly positive environment
Be able to teach what you learn with confidence
Increase your credibility
Enhance your own career
Offer new services to current clients or colleagues
Provide workbook materials to your clients
Add additional sources of revenue to your bottom line
Related Events